"CES" 2014
Every year the CES (Consumer Electronics Showcase) is held where companies can show off their prototypes, inventions, and products. Some of the highlights include LG's 105′ inch 5k tv with stunning picture quality.  Also, Razer invented a new way of building a custom PC.  In addition, it looks like Google Glass has some competition also.
LG's 105′ 5k inch tv will probably cost as much as a brand new car, but at least it's something we can dream of having.  The pixels per inch on the 5k are higher than a 4k tv!  Like most tv's the speakers aren't always the best, but if you were to spend more than $10,000 on a tv you wouldn't mind investing in high quality surround sound  speakers.  No set price point and will arrive this year.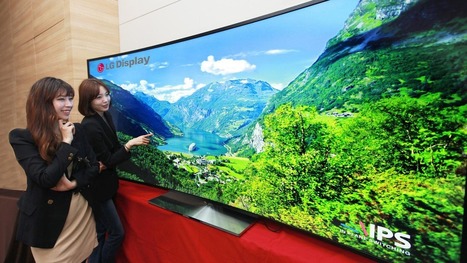 Razer's new project called, "Cristine" could change the way we look at custom gaming computers.  You are able to add ram, graphics, memory, speakers, and even disk drives to this fully customized PC.  You may look at this computer and wonder how they would cool down this computer, well it is liquid cooled.  If you were interested in customizing a computer easily, this is by far the best way to do it.  No set relies date or price point.
Google is being eye balled by many companies ever since Google Glass arrived.  iOptik is a great prototype that is truly amazing, just remember that this is still a prototype and their is no set date or price for this product.  The iOptik is a great step towards the future of navigation without taking your phone out of your pocket.
If you enjoyed this article please leave a like or a comment down below, have a nice day.